We, modern children, try to keep up with the times. Just imagine, literally 100 years ago there were no washing machines, no vacuum cleaners, no hoverboards, no drones. And now, we do not have time to hear about the creation of various technologies. For example, "smart home", "smart transport", and what if you develop a system - "smart garbage". After all, the problem of garbage is now very relevant. And today I wanted to tell you where to start and how my mother and I came to the system of separate garbage collection.
In all developed countries, waste sorting has proven its efficiency and environmental friendliness. Separation of garbage is the very first step to the purification of our planet, which can make every inhabitant of our city. And Kazakhstan from this year, also begins to follow the path of recycling. But, to begin with, we all need to learn to consciously, to perform the very first step - to sort your garbage and put it in the appropriate garbage cans.
I think that every morning Astana people start the same way. Namely, going to work or school, we all throw out the garbage that accumulates in a day. Everyone has already noticed that in each yard there are cute garbage cans of green and yellow color. So I was taking out the garbage faced with the choice of where to throw garbage in a yellow or green tank. My mother and I became interested in understanding this issue.
Spending a little time and looking at the information on the Internet, we realized that garbage is divided into two categories - wet garbage and dry. In the yellow garbage cans there is dry garbage - that's all that can be recycled: glass, paper, metal, small-sized equipment and plastic. And the rest is wet - in green, what comes with food. Even if you forget that throwing it into a yellow container, there are pictures on it that tell you what types of garbage should be put into this tank.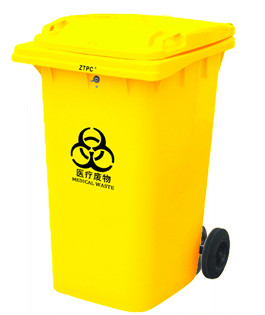 IN THE YELLOW DUST TANK BY THE WAREHOUSE:
Plastic
Glass
Metal
Paper
Compact machinery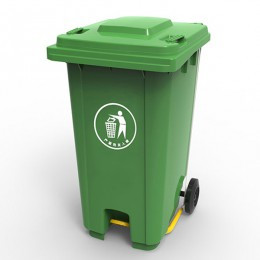 In the GREEN TANK we FOLD:
Food waste
Tree
personal hygiene
Textile
Mirrors
ceramic tableware
After we figured out, we decided to implement this system at home. Bought another bucket. Signed with my mother, where to put some garbage. This is how it looks. In fact, it turned out that sorting household waste is easy and simple! After the buckets accumulate, I go to throw in a yellow or green container, depending on the garbage. And I think that if everyone starts from himself, regardless of the sides, then gradually our country will come to 100% separate garbage collection.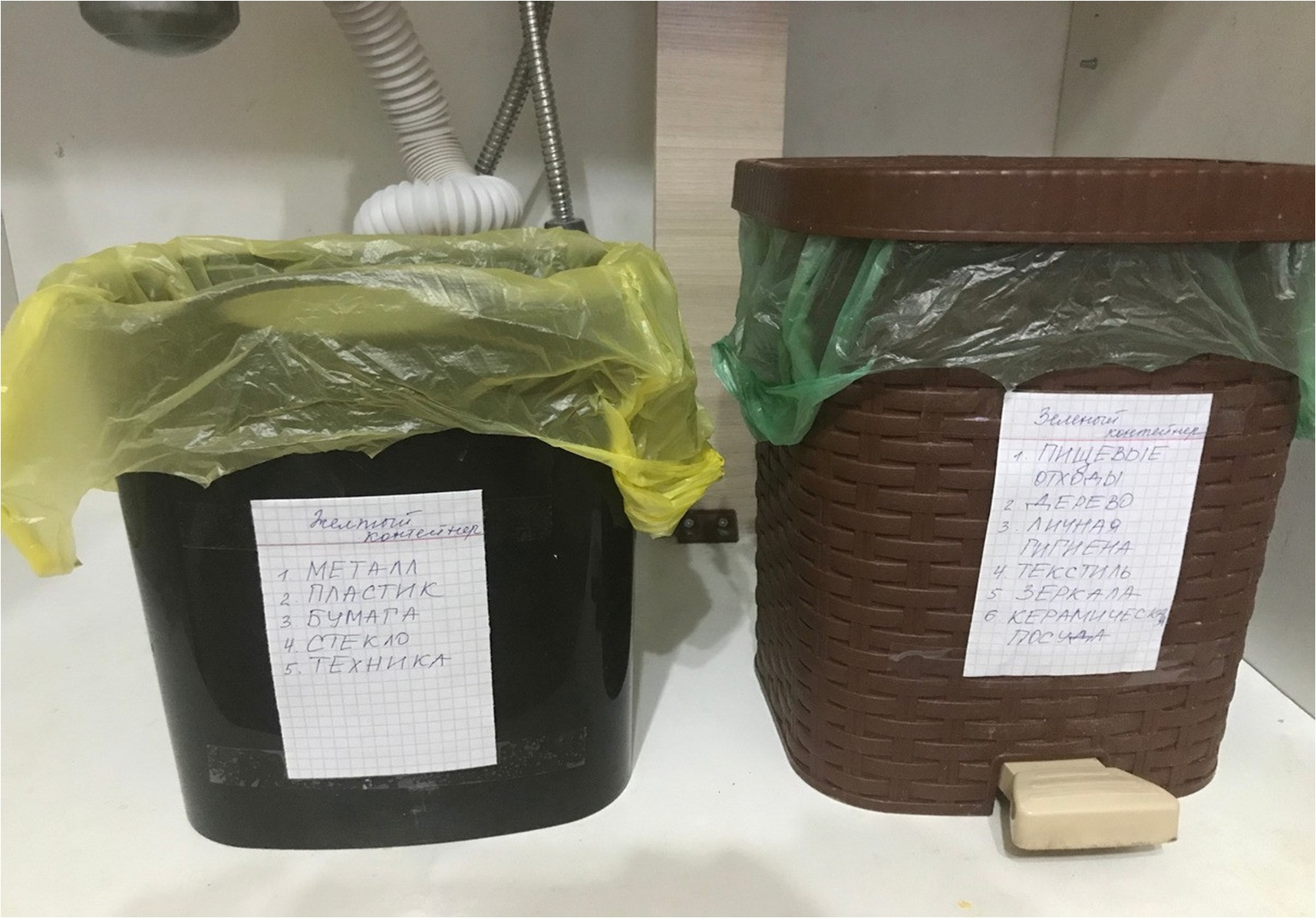 Inspired by this idea, we decided to implement this system in the classroom. Put another bucket. Tested during the week what kind of garbage we have. Observations have shown that basically it is paper and plastic.
At the end of the school day, we weigh the paper to find out how much rubbish was collected per day and enter this data on the "Strength of small steps" stand. This helps us to know how much waste paper will be collected in a week, in a month, in a quarter and in a year. Considering this data, we will know how many trees we can save by sending raw materials for processing. Total for the month was collected 24 kg 831 grams. Just imagine how many trees we can save if all the schools in our country use this system. As you know, collecting 100 kg of waste paper, we save 1 tree!
We hand over all raw materials to the processing company. Thus, we all learn to carefully treat the resources of nature. And if you teach children to do it today and now, then in the future they will be able to instill this habit in their children. So, the new generation will be more attentive to environmental issues and resource conservation. Already today, families of students in our class use separate garbage collection.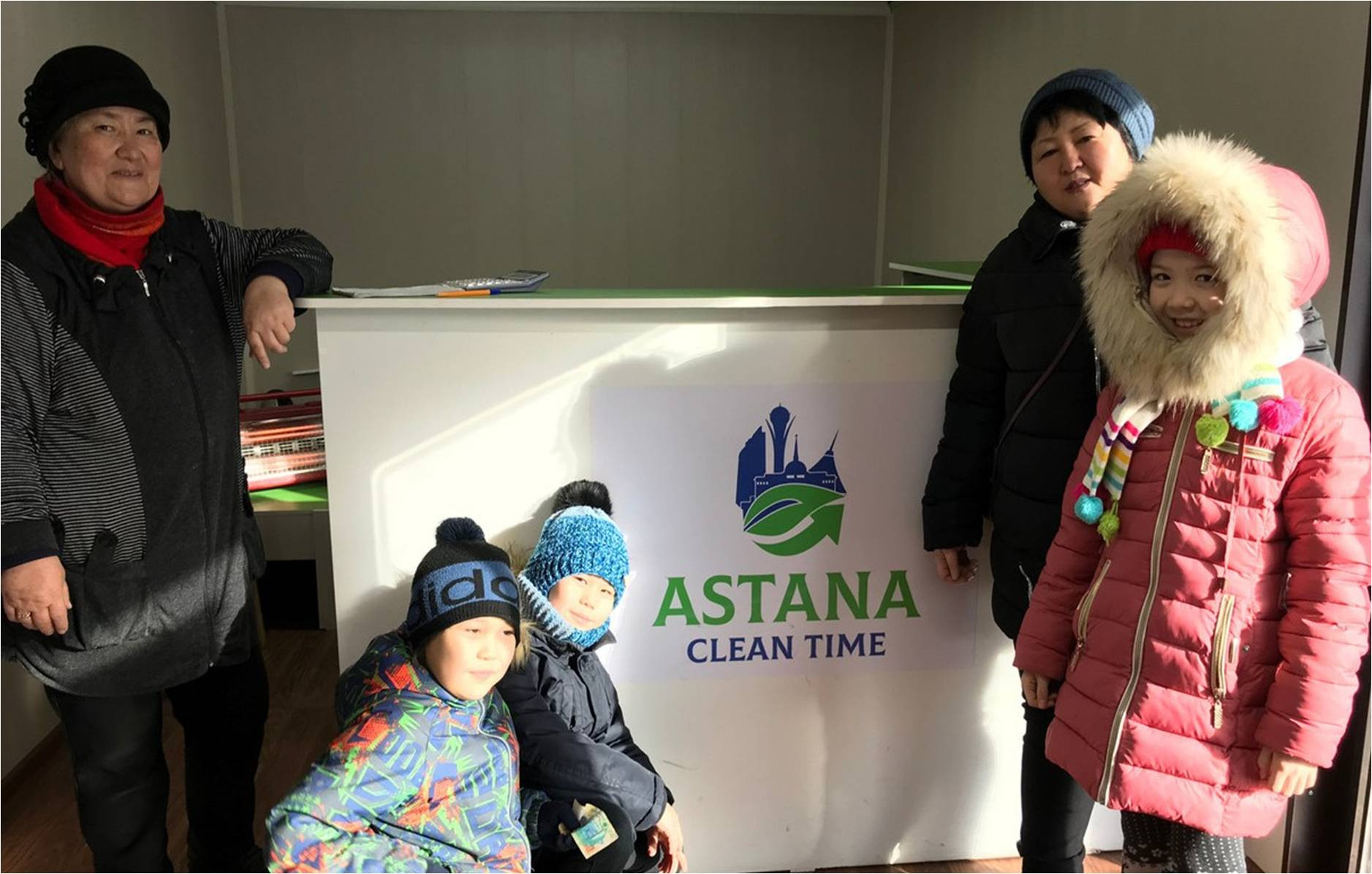 Today there are a large number of companies that accept waste for recycling. And in order for the process of separate garbage collection and recycling to be convenient and interesting, modern technologies, namely mobile applications, come to our aid. In this application, you can find out where in Astana certain types of raw materials are accepted. Therefore, you can download the application Ecocity in the App Store or Play Market. And after you try, this process will be as natural and simple for you as washing your hands after the street.
But garbage can be the bottom of the gold, as in many Western countries, where they turn waste into income. This can immediately solve several problems: to preserve natural resources, to provide jobs. Already at the moment, 130 enterprises are operating in the country, sorting and processing waste. They produce about 20 types of products. These products can be found in stores marked MADE IN KAZAKHSTAN. Doing a good deed for the environment, we also support our producers, ultimately making the price of the goods an order of magnitude lower. So accessible to all.
After we introduced a system of separate garbage at home and in the classroom, we with the children wanted to take part in a socially useful event, like plopping, which took place on April 7th. It was very pleasant that a lot of people who were not indifferent to the ecology of their native land responded. People liked this idea so much that it took place not only in Astana, but also in other cities of our country. We can safely say that Ploggings are sweeping across Kazakhstan!
After ploping, it became even more interesting for me to take part in various activities related to ecology. So, starting from school I took part in various competitions, then in the city and reached the International Competition of School Projects "Climate Box" with the support of the Foundation for the Development of Socially Important Initiatives, which took place on the EXPO territory at the International Center for Green Technology. I really enjoyed speaking and presenting my work, conveying useful information to people. And of course, my happiness and joy knew no bounds when I was announced in awarding prizes and presented with a ticket to the All-Russian Summer Camp. I then experienced a very great feeling of gratitude and in the first place, I wanted to thank all my team, which was going through and helped to realize my project throughout this time!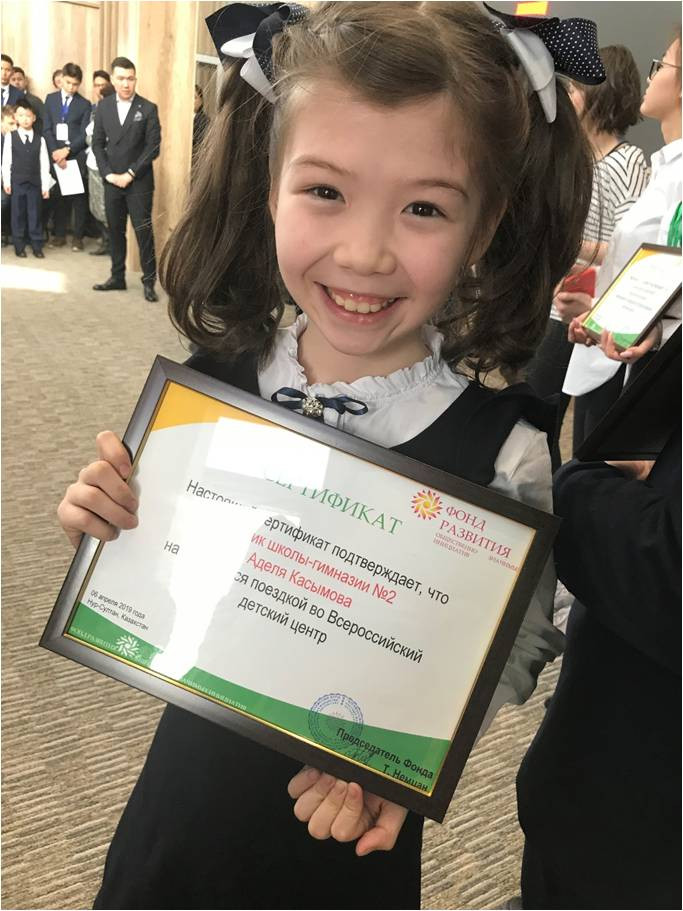 I realized that I can do a good and useful thing, namely, telling people how to make your city even cleaner. For example, as a master class, which was held in the shopping center "Keruen". Where I, with other participants who are not indifferent to ecology, talked about different life hacking, eco-style of life and interesting information that can be easily and simply applied in my daily life, making it more environmentally friendly!
Then I attended a number of other events dedicated to ecology, such as the eco-festival "3.2.1. start ", which took place in Nazarbayev University, where participants talked about their eco-products and how to dispose of various materials from which you can make beautiful decorations and interior objects. I learned a lot from the eco-bloggers and also took part in the 5th exhibition of Kazakhstan producers "ULTTYQ ONIM", held in the Palace of Independence. Namely, in the show of designer children's eco-clothing, which is produced here in Kazakhstan. And each time it becomes even more interesting for me to learn and dive into this environment. In short, I keep a pulse and I want to be in the subject of innovation, new trends and directions in ecology. Learn this amazing and informative WORLD!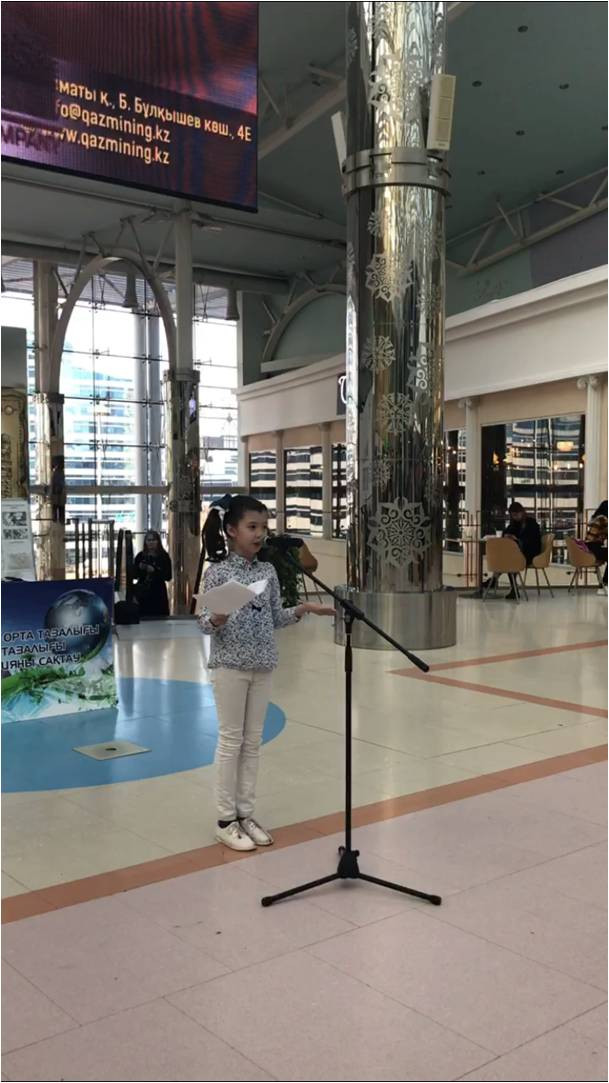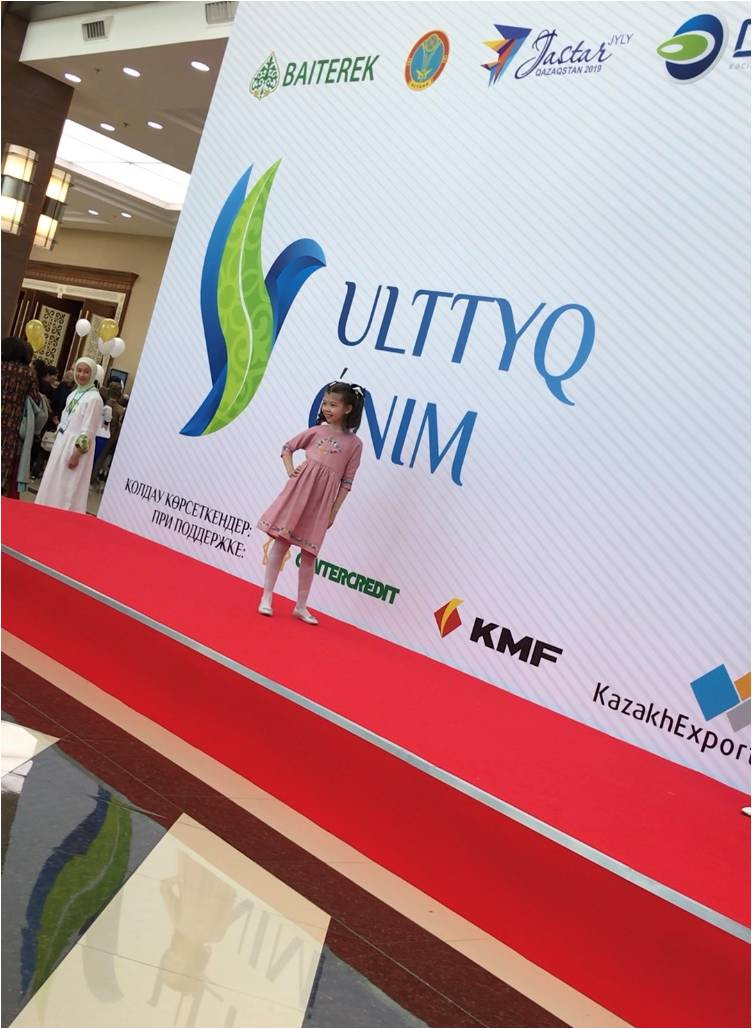 And at the end of my speech, I wanted to appeal to everyone! We are all different, but we have one goal! We want to live in a clean city, in a clean country and on a clean planet. And therefore, we ask you, adults, to help us, lend a helping hand in the struggle for a clean future! After all, only together We are strong! While the earth is sick with waste and pollution it is useless to talk about the health of the nation, the welfare of the people and our happy future!
We hope that this is the only way that we can rally together for the better.
We are for separate trash! And you?